CoAd360 Pulse
Time is money. CoAd360 Pulse can save you both.
If your business is relying on antiquated processes that aren't designed for today's pace, CoAd360 Pulse is designed for you. CoAd360 Pulse streamlines your payroll, human resources and benefits procedures through an easy-to-use online portal.
Employer Dashboard
Payroll Time Entry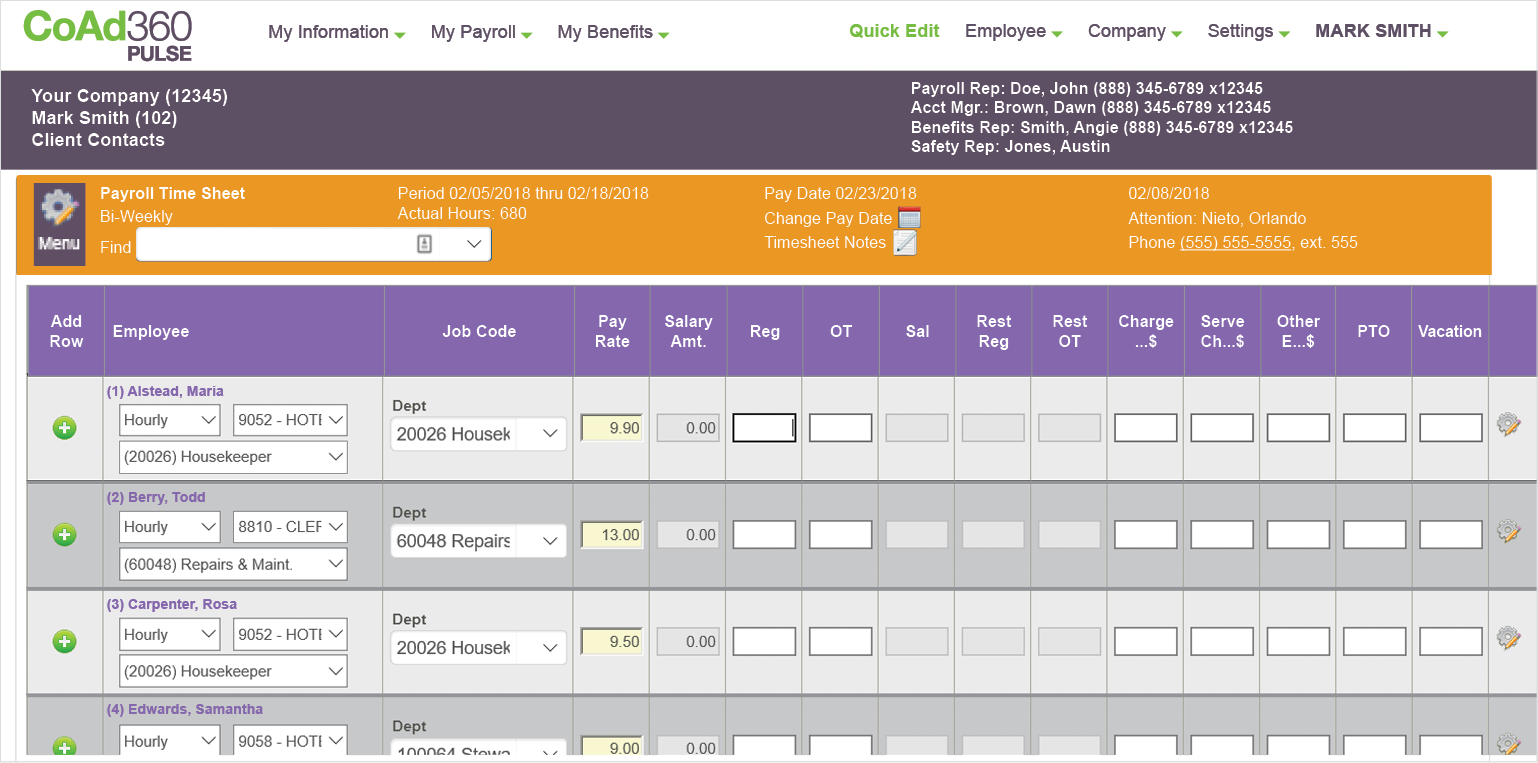 Enter or Import Payroll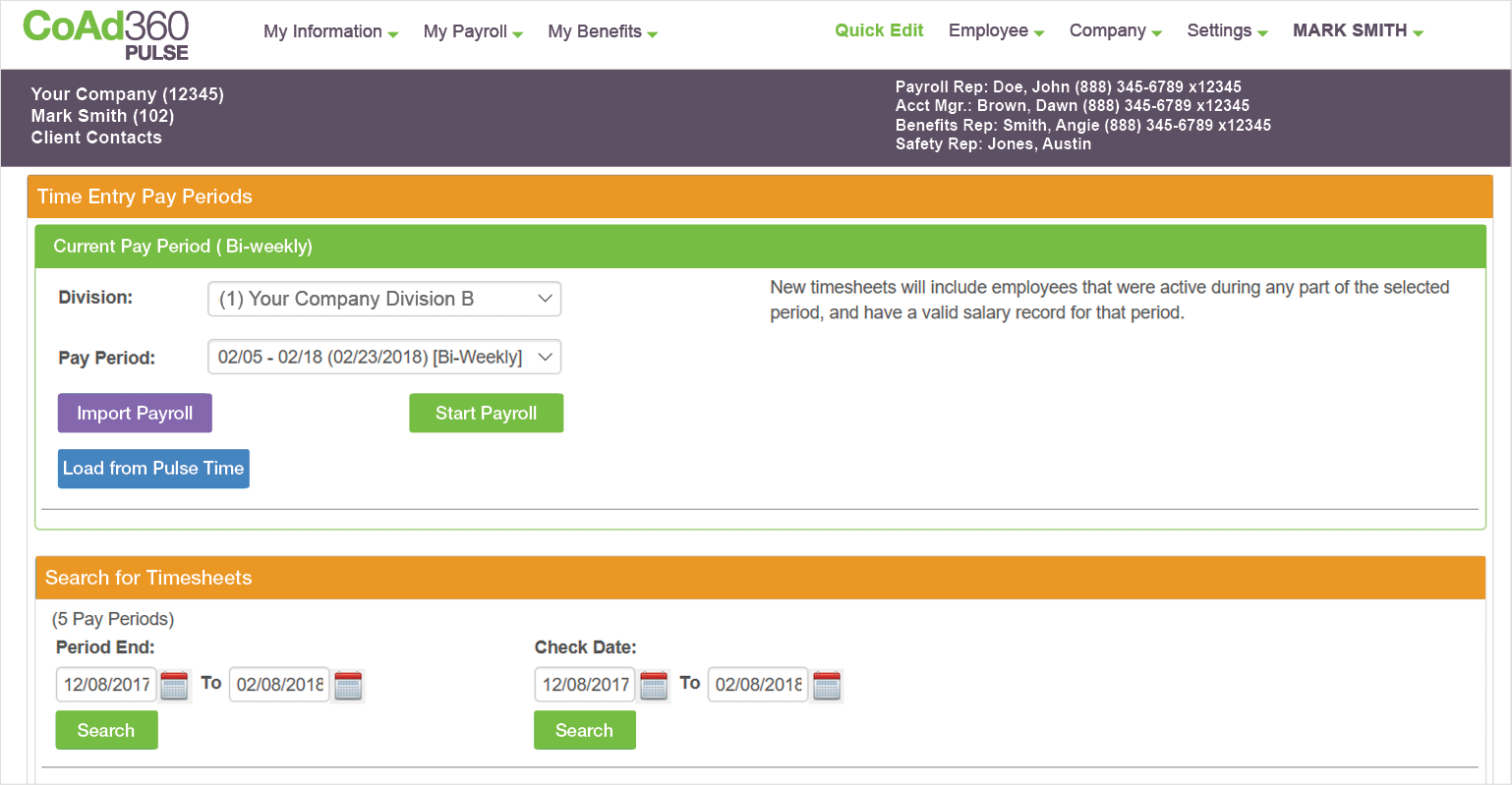 Track Status of Payroll Processing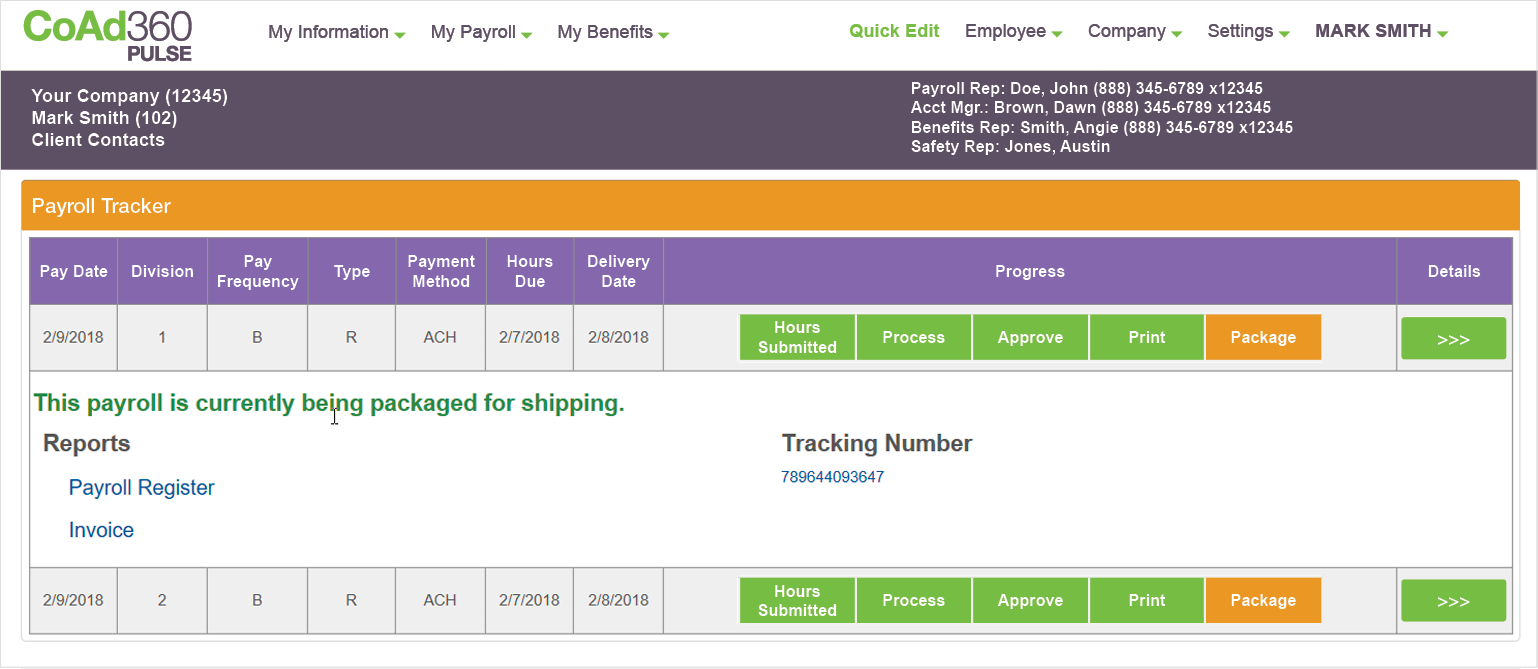 Access Multi-Lingual Versions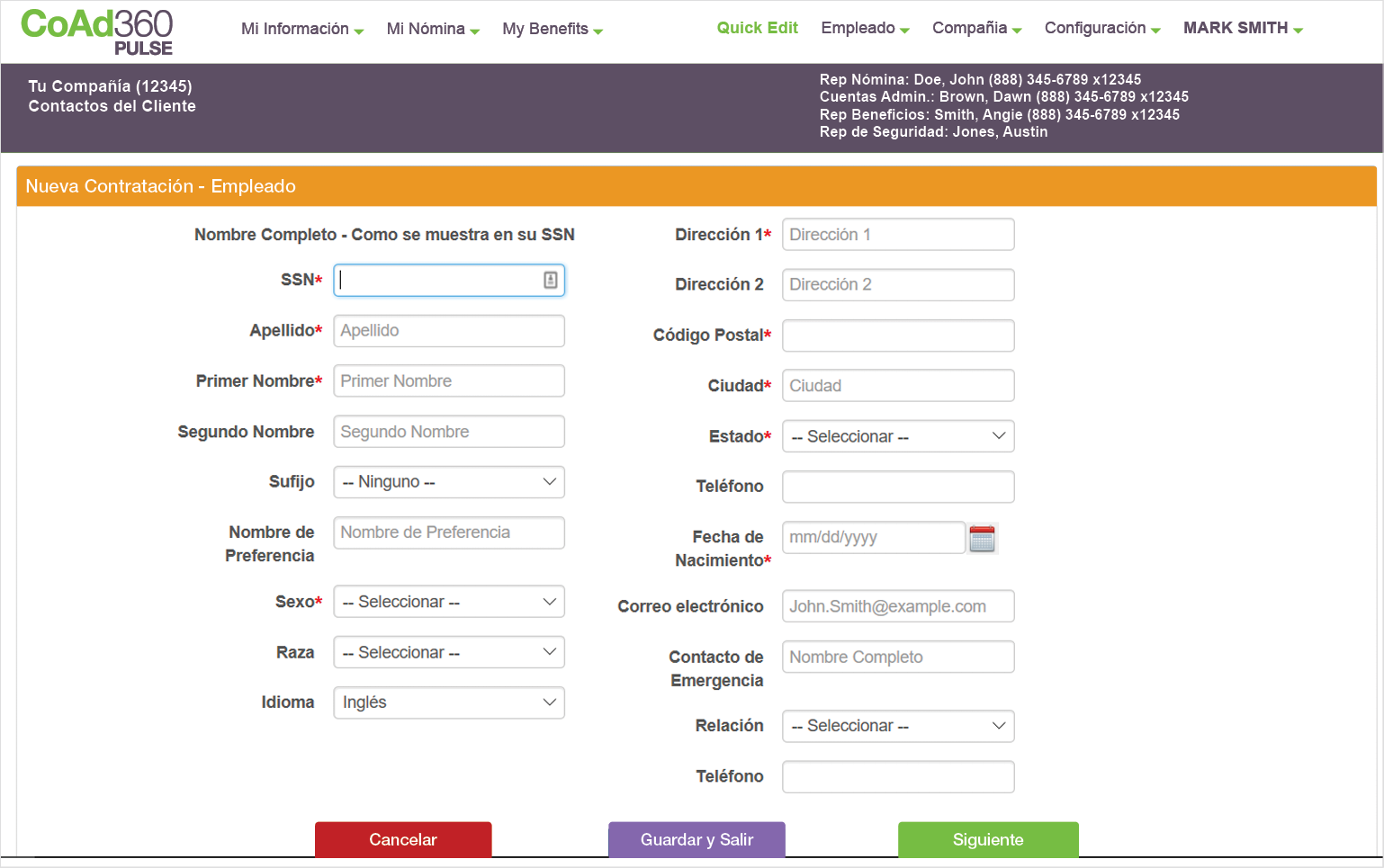 Employee Dashboard
View Check Stubs & Payroll Information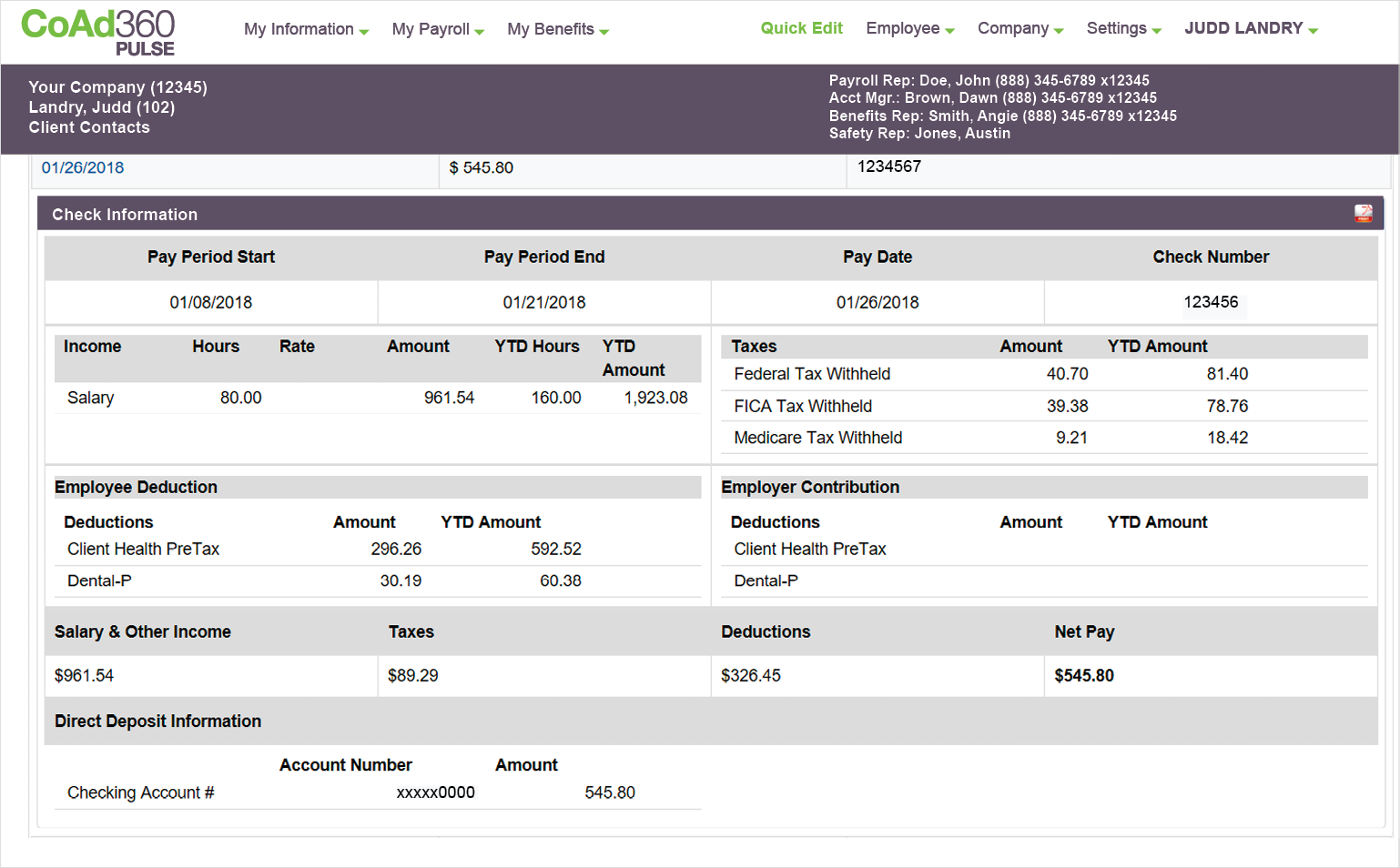 Enroll In or Decline Benefits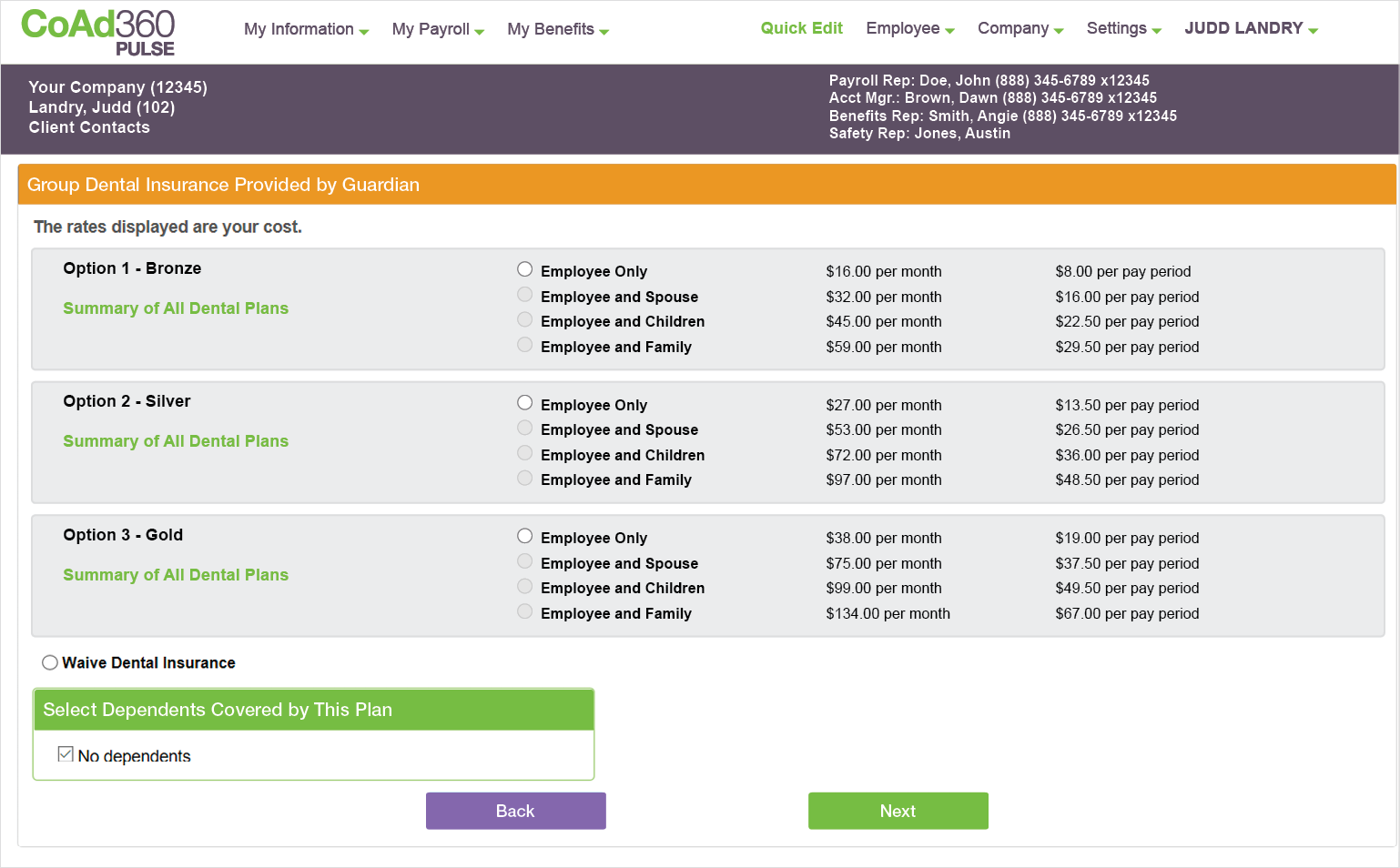 Request Free Consultation
Contact CoAdvantage today for a complimentary assessment of your HR needs.